The Research Platform is a successful tool for interdisciplinary research cooperation projects. The establishment of research platforms is initiated by academics and research groups of alternative education disciplines and faculties that make an international research on Dalton Pedagogy worldwide.
Dalton International Research Platform seeks to examine the quality, effectiveness of the innovations within the Dalton Plan as well as the deep analysis of the sources with a group of scientists in Poland (Adam Mickiewicz University in Poland), Austria (University in Linz), China (Shenzhen Dalton Xinhua School) and the Netherlands (Wenke Perspectief). The scientific initiatives are conducted in cooperation with the official Austrian and Polish Dalton Associations.  Thus, the underlying goal is the promotion of especially innovative, interdisciplinary research projects. Dalton International Research Platform is established for a duration of four years, which may be extended.
Our goal is simple – we support Dalton schools and education organisations, globally, to research the quality and effectiveness of the Dalton Plan in the field of Alternative Education. That is for us a key value. The importance of an innovative and international education is more highly recognised nowadays, than ever before. The world is experiencing an abrupt growth in knowledge economies, social mobility is ever-improving, and organisations are increasingly choosing to employ well-qualified and talented young people.
Our International Dalton Consultants have impressive professional experience to a wide range of education leadership posts, from the posts such as CEO, Director of Education and Programme Director, to school leadership posts including Executive Head, Head, Principal, Head of Academic faculties, for a broad spectrum of Dalton International Schools local Dalton Associations worldwide (Austria, China, Czech Republic, The Netherlands and Poland).
We have worked with schools which offer a wide range of curricula, both national and international. Furthermore, we have worked in close partnerships with many of the top global schools groups to monitor, implement and research the Dalton Pedagogy at all stages of education, meet their growing leadership needs and help them build talent pools as part of their succession planning.
The following research subjects have already been established within the Dalton International Research Platform:
1. The researching of the Dalton Plan Pedagogy in a contemporary Polish school reality.
(Faculty of Educational Studies in Adam Mickiewicz University in Poznan, Poland). Author of the research: Renata Michalak
2. The scientific dimension of the Dalton Plan in Austrian Dalton Association                (Faculty of Pedagogy, University in Linz). Author of the research: Henriette Steinhauer
3. The innovative teaching of foreign languages in academic practice the light of the Dalton Plan. (Sternschule Dalton School in Austria, Dalton International Research Platform). Author: Ruth Knox, Agata Sowinska
4. "Research on the Theory and Practice of Internationalized Running of Basic Education"  ( Chinese Department of Dalton International ) Author: Tracy Chen.
5. The research of history of the Dalton Schools in Poland.  The analysis of archival sources, the history of implementing Dalton Plan and its transformation. Author: Agata Sowinska
6. The value of teaching and learning emotional intelligence in the Dalton Schools.   Authors: Annemarie Wenke, Agata Sowińska.
The International Dalton Schools taken part in the realization of the research on English language innovative education in the light of the Dalton Plan are:
-Sternschule Dalton School, Deutschlandsberg, Austria (Member of Dalton International)
-Shenzhen Dalton Xinhua School, China (International Dalton School and Member of Dalton International),
-Daltonschule Unstruttal, Germany (Member of Dalton International)
-Daltonschool de Leeuwerik, Leiderdorp, the Netherlands (Member of Dalton International)
-Kindergarten nr 148 'Mali Europejczycy' Poznan, Poland (Member of Dalton International)
-Kindergarten nr 34 in Koszalin, Poland (Member of Dalton International)
The representatives of the educational organizations and universities on Dalton International Research Platform are:
– Renata Michalak, professor (Adam Mickiewicz University in Poznan)
– Annemarie Wenke, drs. (Wenke Perspectief)
– Henriette Steinauer (University in Linz)
– Tracy Chen, (Chinese Department of Dalton International)
– Agata Sowińska, Dr. (the Chair of the Platform, Dalton International)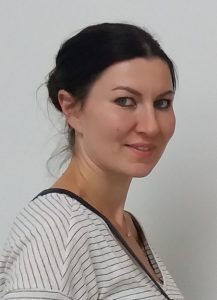 Dr. Agata Sowińska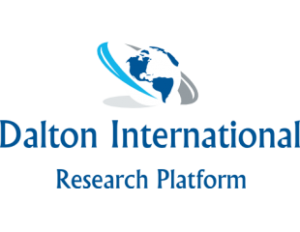 LINK TO THE BLOG
Agata is a highly experienced educator who has been Head of Faculty of Pedagogy at University of Entrepreneurship in Poland. Agata has fulfilled a number of national roles in Poland, including as a member of Academic senate at University of Entrepreneurship in Poland, as well as she received a Polish Government Award of "Promoting Personal Pattern" (Warsaw, 2017) for promoting talented children in poorer districts of Poland; a published author ,writes and speaks regularly at significant national and international events. She is a trained inspector with the Polish and Austrian Official Dalton Associations and is connected with the University of Adam Mickiewicz in Poland and University in Beijing in China. She is strongly involved in the official Dalton Development in Shenzhen (Shenzhen Dalton Xinhua School), and "Elite Education Group" with the seat in Shanghai, cooperating with the group of Professors from Beijing University in terms of spreading the Dalton education in Asia. She chairs the Dalton Research Group into Research and Training at the International Dalton Schools. Agata is an International Dalton Education Advisor and Executive Coach, whose coaching principal purpose is to inspire international school leaders to implement innovations. Agata is committed to challenging people to become the best they can.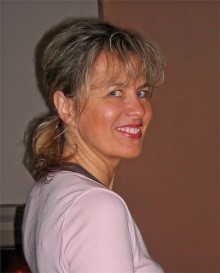 Professor Renata Michalak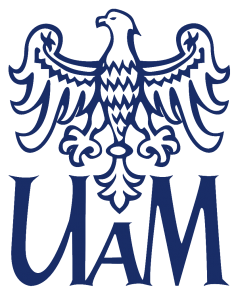 LINK TO THE WEBSITE
Renata Michalak works at the Faculty of Educational Studies at the University of Adam Mickiewicz university in Poznań. Her main scientific interests are: optimization of the process of education, constructivist teaching, alternative concepts of education, activating learning strategies, pupils' cognitive competencies, integrated education, a school and adaptation, natural history education, sustainable development, cognitive science and outdoor education. The most important book publications: Child at the beginning of subject education ; Activating the student in early school education ; The context of integral education (co-author), The context of school readiness (co-author) Elementary education as a strategy for change and development of the child (co-editor.) Adaptation in the course of life of an individual (ed.) Lifelong learning – Featured Contexts (eds.) Teachers philosophies of teaching nature (ed. ); Images of childhood and adolescence (co-editor) Educational consequences of climate change and civilization of Great Poland Voivodeship. Storyline as an ecological education strategy of the youngest (co-editor).
Co-author and creator of international projects: (1) TEMPUS (2) SMART (3) TASK-FORCE, which resulted in the creation of a group of experts to work with victims of domestic violence (4) NETWORK, resulted in creating the network of support structures for victims of violence.
Co-author and creator of the research and development project : Child in school reality ; executor of the ministerial project School readiness of six-year-olds and the ESF project Campaign against Poverty-highest level Charity.
Member: The member of Elementary Education Association, National Committee; Substantive Commission for the Colourful University at Adam Mickiewicz University; Polish Dalton Association; The International Organization for Early Education OMEP.
Expert for amendment, concerning elementary care of the pupil up to 3 years old, the author of the Regulation concerning education of the school care.
editor-in-chief of the quarterly "Dalton Inspiration". Head of postgraduate studies: Alternative Education at Adam Mickiewicz University in Poznan.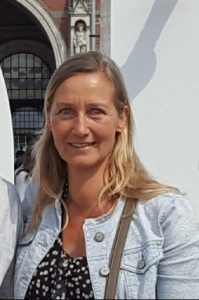 drs. Annemarie Wenke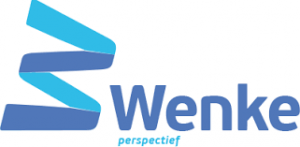 LINK TO THE WEBSITE
Annemarie is investigating what the existence of the child means to us. She develops instruments, which help educators  to respond to that issue.
In her rock, Dalton is researching and learning a way of living.
In researching and learning  a way of living, collecting and sharing stories plays an important role. Stories you are proud of, where you sit with your hands in the hair, or where the reality scours where your heart goes.
These are data that will help you to understand what is actually plays in and around you. Data that portray and let you discover what your attention is and what influence you can exert.
This way of living develops your watching and listening to children. It develops your perception, your see appreciable and your reflection on perception.
For these skills, we often do not experience the space to do this structurally and continuously. We are rather inclined to follow an unambiguous (didactic) action on something we perceive, than in the situation to take time to become aware of how does a certain assignement function.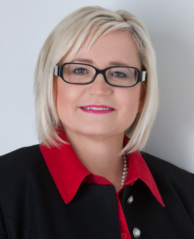 Dir. Mag. Henriette Steinauer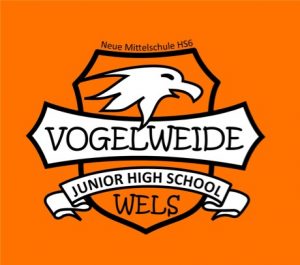 LINK TO THE WEBSITE
Director International Daltonschule 'Vogelweide' in Wels / Austria
One of the important slogans of her is Teaching with it focus.
All-day School form, Integration Classes.
Dipl. Daltonplanlehrer and member of the board of the Austrian Dalton Association 'Dalton Österreich".
Personality and Communication Trainer.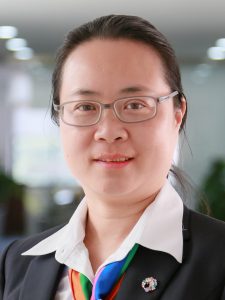 Ms. Tracy Chen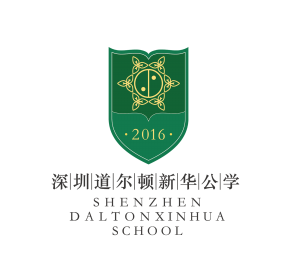 LINK TO THE WEBSITE
Ms. Tracy Chen, an excellent teacher in Shenzhen and an outstanding principal in Nanshan District in Shenzhen, ever worked as a vice principal in "The Affiliated high School of Peking University Shenzhen Nanshan Branch" for eight years. During the eight years, she was responsible for the school's educational and teaching job entirely. She was also a researcher and a performer of "The Quality Courses of The Students Leaders", which is a course characterized by the school.
Afterwards, she was acclaimed as Dean of Wei Ming Education and Research Academy, in charge of the development of the courses, teachers' training and assessment for the teachers.
In September 2015, she dedicated herself to the plan, design and foundation of Shenzhen Dalton Xinhua School in many aspects. Since September 2016, she has held the post of the Executive of Dalton Xinhua School. She is also a co-leader of " Research of Dalton Education Practice in Chinese ways".