The Research Platform is a successful institution for interdisciplinary research cooperation projects. The establishment of research platform is initiated by academics andresearch groups of alternative education disciplines and faculties that make an international research on Dalton Plan worldwide. The official seat of the 'Dalton International Research Platform' is in the Netherlands.
Dalton International Research Platform seeks to examine:
The scope of implementation of educational practice set out by pedagogical guidelines of the Dalton Plan (study of the relevance of the Dalton Plan in individual countries);
The effectiveness of Dalton Plan in terms of the level of both cognitive and social emotional skills of children's development;
The experiences of teachers, children and parents;
The teachers' and parents' knowledge and awareness with regard to the nature and educational value of the Dalton Plan;
The state of teacher's competence necessary to implement the Dalton Plan into their daily educational practice.
We are working with a group of scientists in  China (North East Normal University) and The Netherlands.
The scientific initiatives are conducted in cooperation with the official Austrian Dalton Association, Dutch Dalton Association, Czech Dalton Association as well as Chinese, German,  and Turkish department of Dalton International.  The research takes place in all International  Dalton Schools worldwide. Thus, the underlying goal is the promotion of especially innovative, interdisciplinary research projects. Dalton International Research Platform with the seat in North East Normal University in China and  in 2017 by Roel Rőhner and Dr. Agata Röhner-Sowińska, who supervises the activities of Dalton International Research Platform.
Our goal is simple- we support Dalton schools and education organizations across the world, in order to research the quality and effectiveness of the Dalton Plan in the field of Alternative Education. That is for us a key value. The importance of an innovative and international education is more highly recognized nowadays, than ever before. The world is experiencing an abrupt growth in development of alternative education. One can almost certainly recognizes that all educational systems all over the world are constantly subjected to structural, organizational, and substantive modifications in order to search for an educational concept optimizing the personal development of each child. Traditional pedagogy is ineffective and does not prepare children for the requirements of the modern world. In recent decades, one may observe an abrupt return to the idea of an active school, which is reflected in the implementation of educational practice in numerous so called concepts. Those alternatives are aimed at healing education and create a modern and happy society composed of people who think and deal with the problems of modern, dynamically changing world and who look into the future with no fear. Undoubtedly, such plans include the Dalton Plan. The concept, which was created at the turn of 19th and the 20th centuries is still extremely timeless, necessary and aptly responds to the challenges and needs of 21st century education. Many scholars and practitioners classify it as revolutionary concept and progressive change of the educational practice of modern school. The conducting of this objectives are recognized as antidote to ills, difficulties and problems of the educational system. The Dalton Plan is perceived as the embodiment of progress, innovation and educational success.
Our International Dalton Consultants have impressive professional experience to a wide range of education leadership posts, from the posts such as head of alternative education department at university, school leadership posts including Principal, Head of Academic faculties, for a broad spectrum of Dalton International Schools, local Dalton Associations across the world.
We have worked with schools which offer a wide range of curricula, both national and international. Furthermore, we have worked in close partnerships with many of the top global schools  groups to monitor, implement and research Dalton Plan at all stages of education, meet their growing leadership needs and help them build talent pools as part of their succession planning.
The following research questions have already been established:
What educational, organizational and program changes are necessary to implement the Dalton Plan's assumptions for Dalton schools?
What is the relevant image of Dalton education at particular stages of children's development?
To what extent Dalton Plan affects the cognitive and social- emotional development of children at various stages of education?
To what extent Dalton Plan enables children to acquire competences that determine their readiness to overcome educational obstacles?
What learning conditions are created by Dalton teachers concerning the nature and significance of Dalton Plan and the conditions for its implementation in practice?
What is Dalton teachers' awareness and knowledge concerning the nature and significance of Dalton education and the conditions for its practical implementation?
Which Dalton teacher competences are crucial in terms of Dalton Plan implementation at various stages of child's development?
Which experience are gathered by teachers and children at different stages of Dalton Plan implementation?
The manager of the research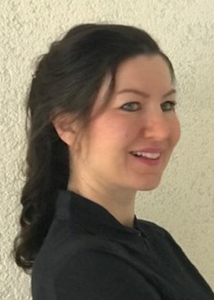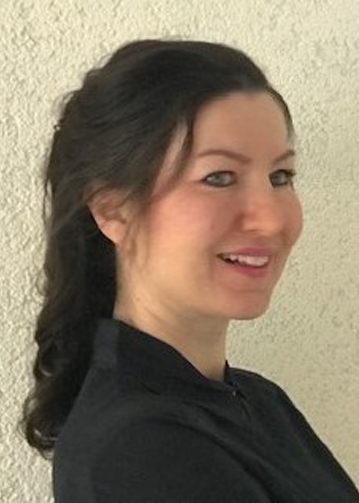 Dr. Agata Röhner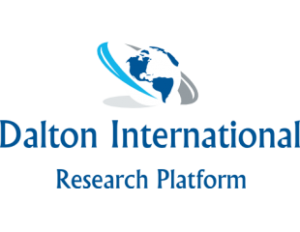 LINK TO THE BLOG
Agata is a highly experienced educator who has been Head of Faculty of Pedagogy at University of Entrepreneurship in Poland. Agata has fulfilled a number of national roles in Poland, including as a member of Academic senate at University of Entrepreneurship in Poland. She received a Polish Government Award of "Promoting Personal Pattern" (Warsaw, 2017) for promoting talented children in poorer districts of Poland. A published author ,writes and speaks regularly at significant national and international events. She is a trained consultant with some European Official Dalton Associations.  She is strongly involved in the official Dalton Development in China. Since 2020, Agata became a head of Chinese Department of Dalton International. Agata is cooperating with the group of Professors from Northeast Normal  University in terms of spreading the Dalton education in Asia.  Agata is an International Dalton Education Advisor and Executive Coach, whose coaching principal purpose is to inspire international school leaders to implement innovations. Agata is committed to challenging people to become the best they can.