Dalton training
Dalton International can offer a large scale of Dalton courses in order to help schools to implement the Dalton structure and to support teachers in their efforts to become a Dalton teacher. The courses are meant for K-12 schools and also secondary education. Dalton consultants from several countries can be involved in this programme.

The following topics/workshops, whether or not in combination, would be able to give further shape during a study day.
• Vision on Dalton education
• Optimize the classroom management
• Working on the main line of independence, responsibility and collaboration
• From working independently to independent learning
• Creating assignments based on individual differences
• The effect of instruction
• Arranging the free choice assignments based on multiple intelligences
• Evaluating and reflecting with children
• Reporting the work and progress of pupils on a Dalton way
• Development of a  portfolio of pupils
• Development of a portfolio of teachers
We can organize a seminar or conference with an introduction of the modern way to implement Helen Parkhurst's Dalton Plan.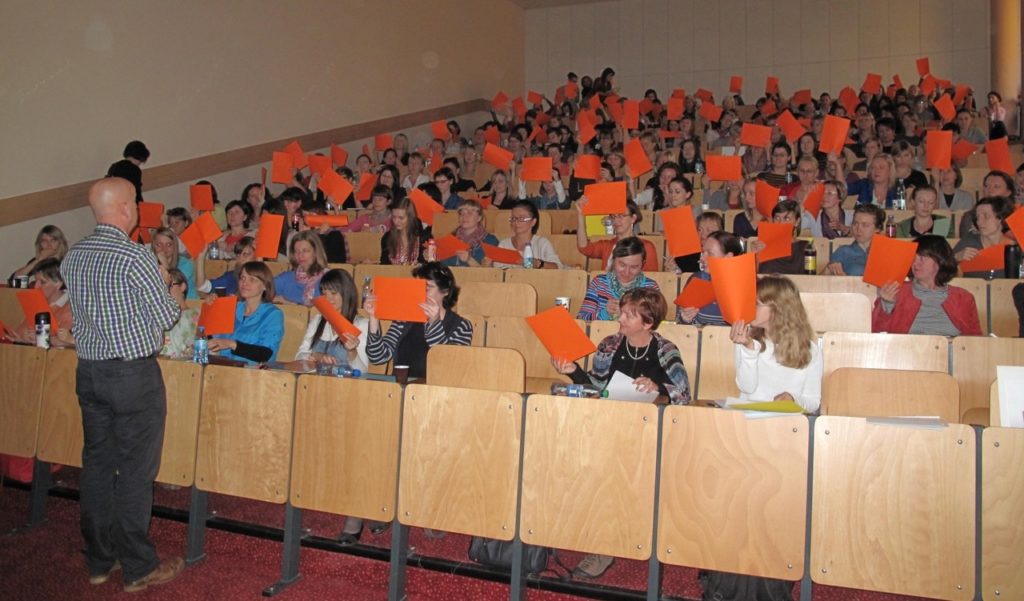 These modules can be given in Dutch , English, German and Polish language.
Training seminars by Dalton Consultants on invitation of new schools at location, and assessments: - the costs of travelling, - lodging - an expert fee of € 400,- per. person for the seminar or conference per 3 hours.
A teaching practice in the Netherlands
All based on a one week's stay. - Travel cost for own account - Lodging dependents on level between Є 150, - per day (***Hotel accommodation) and Є 45,- per day (guest-house accommodation). - Training seminars € 600,- per day. (two modules by two Dalton experts, including all material) - Practical training / work experience at excellent Dalton schools. (including supervision and lunch) - Consulting fees: personal contact with Dalton experts Є (P.M.) per hour and - E-mail contact / help desk for free. - All material, examples of curriculum, assignments, brochures, action guides etc., are for free. Most of them are available in English.